This site has been created by a parent for parents and grand parents of Pokémon Trading Card Game fans.
Of course children are welcomed too!
---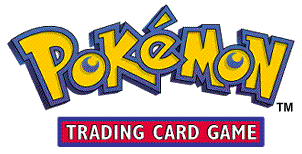 ---
The Purpose Of This Web Site
To give parents and grand parents of Pokémon fans a quick, basic understanding of the Trading Card Game so that they may have a more intelligent conversation with their Pokémon fan and actually know what on earth he/she is talking about.
To encourage parents and grand parents to have some positive interaction with their child(ren) on a common topic by showing interest and even owning their own set of cards and playing the Trading Card Game with them.
To help parents and grand parents know which Trading Card Game products to buy for their Pokémon fan.
---
Parents and grand parents, start with the "Parents" page then work your way down the links on the side bar on your left.
Kids, you may want to start with the "Pokémon" page or the "Cards" page then work your way down the links on the side bar on your left.
If your parents are having trouble with Pokémon, tell them about this web site. Maybe it will help.
---
I have made every effort to ensure timeliness and accuracy of all the given information. If I have made any mistakes my apologies and please contact me regarding the error from the "Contact Page".
There has also been a lot of new things happening with the cards. I have not had time to create new pages to reflect these changes. My apologies to all.
---
Don't forget, only purchase products that have these symbols

All information and pictures have been taken from officially licensed Pokémon products, web sites and reliable sources. ALL Trade Marks and Logos belong to their respective owners. Any inaccuracies or problems with this, contact me.
Special Thanks To:
Black Market Software